4 eco-friendly kit houses for families
Why choose a prefab house?
The kit house is built much faster than the traditional house. Some prefabricated houses are also very energy efficient. With very good thermal insulation.
Often made of wood, they act as a carbon sink. But a complete energy balance must take into account production, transport and use.
Are prefabricated houses suitable for families?
There are many different types of kit houses. The first impression is that modular houses are surely too small for a family. We have selected examples that prove the contrary.
Our selection criteria for this list:
There are countless models and manufacturers. For this list, we have limited ourselves to a small selection. Here are the criteria that guided them:
Materials: wooden frame.
Only suppliers in Europe.
Size 80 – 120 m2
European builders only.
Glass House 70E
We chose one of the many models from the company Kontio. Based in Finland, the company has already delivered more than 50'000 buildings.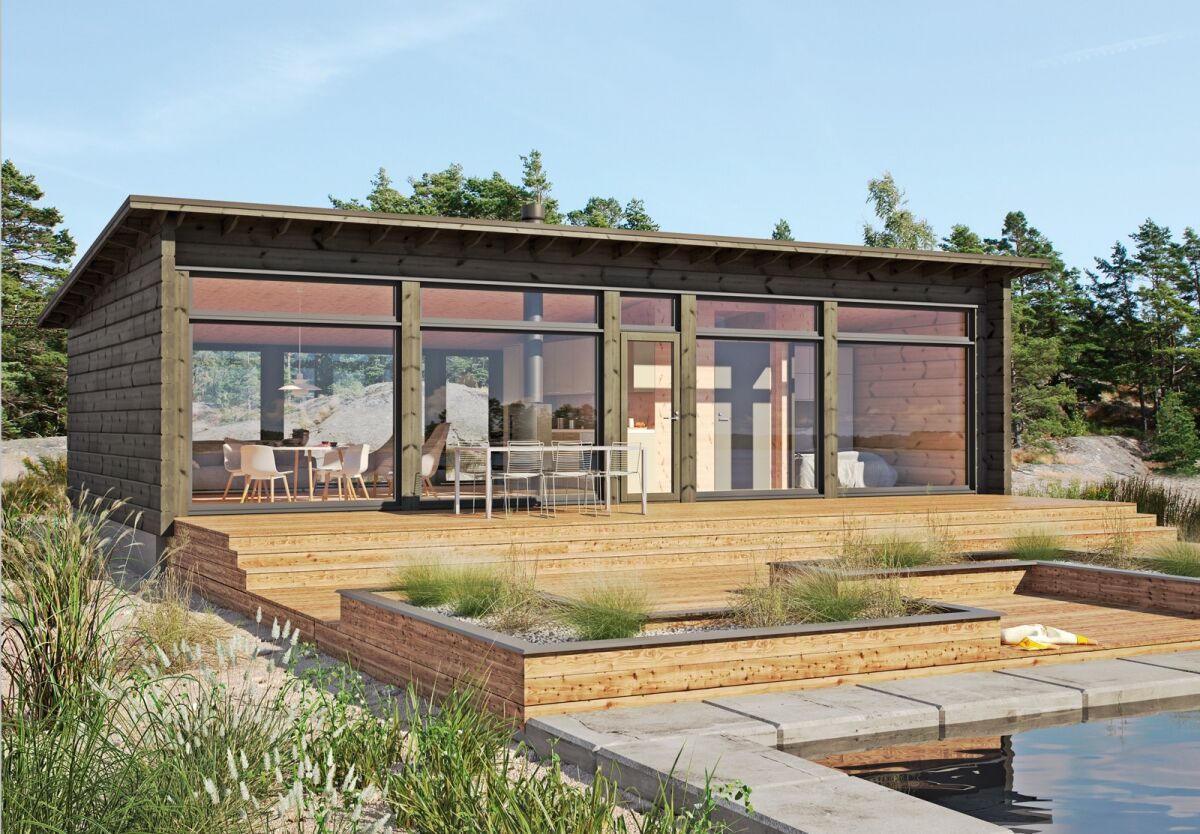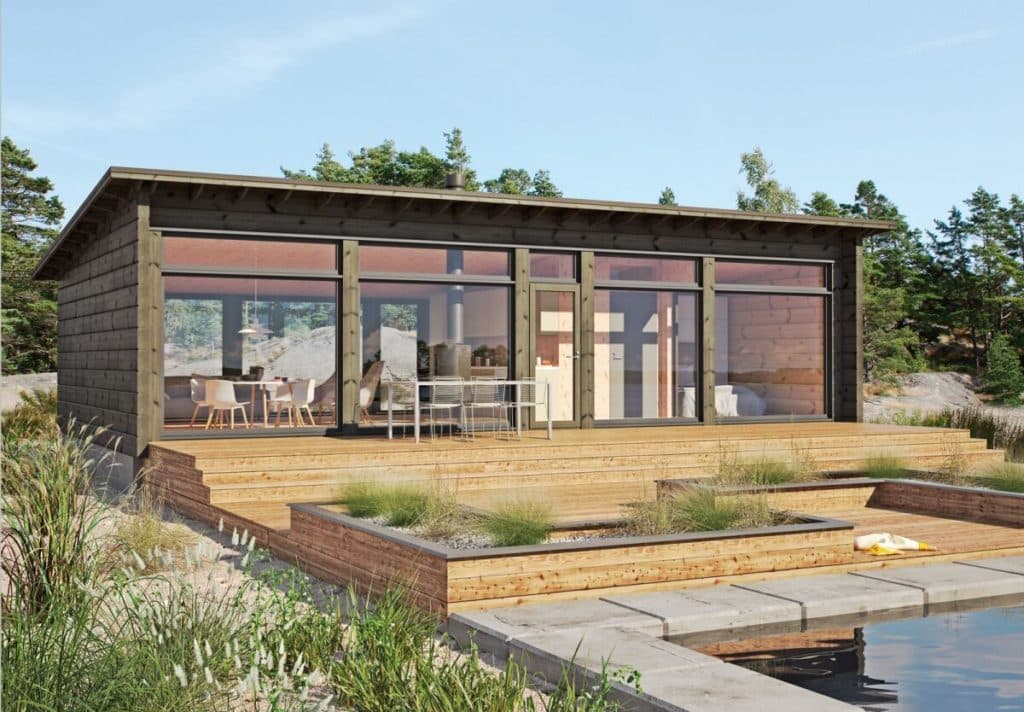 What we like:
A wide choice of possible configurations.
Some configurations include a sauna! Who wouldn't want a sauna.
The Scandinavian design.
The huge bay window.
However, there is no indication on the website about the energy consumption of the building (large windows).
Quadrin F90
Produced and designed in Switzerland by Uffer AG, the prefabricated houses are little gems.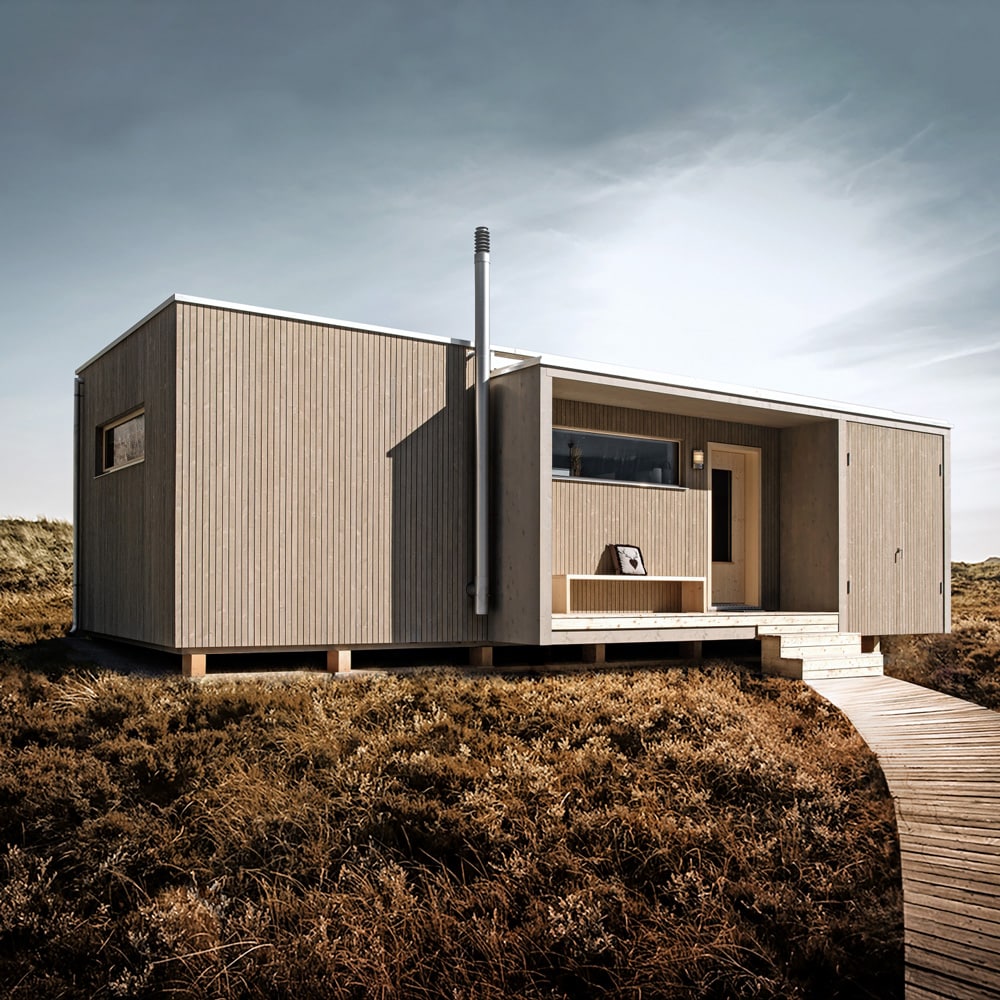 What we like:
The online configurator that tells you exactly how much you will pay.
The local wood production
The price includes part of the interior fittings (stove, kitchen).
However, the price of the model 80 starts at CHF 293'000. The F90 model presented on the website only has 2 bedrooms. But it is probably possible to modify.
Tini Custom
Proposed by Spanish architects, the tini are tiny. But an XL model is possible with the configurator: 90m2 by assembling 3 modules.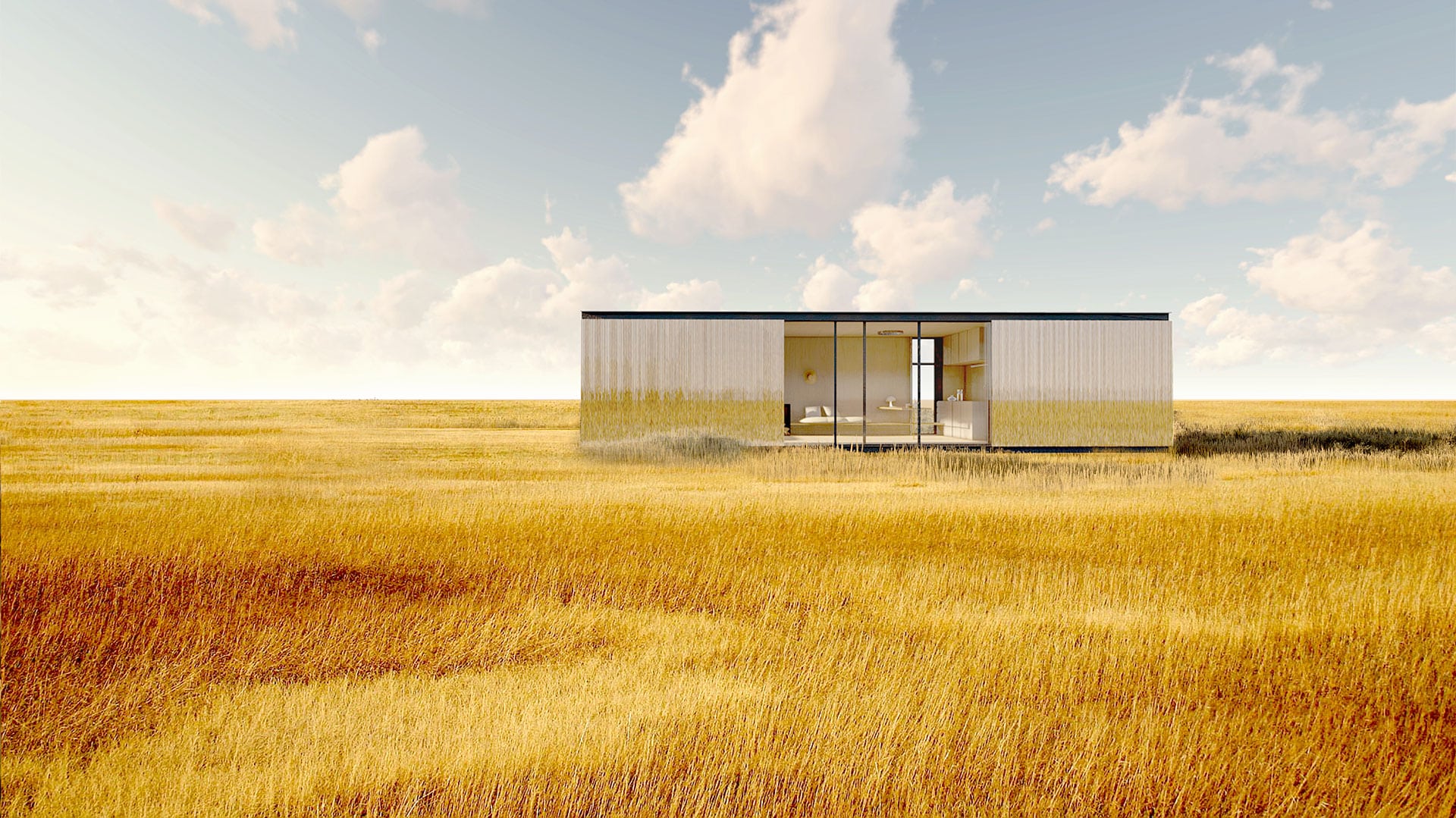 What we like:
The clean lines to the max
The material. OSB, basically "waste wood" that would not necessarily be used to advantage.
The modularity. It is possible to join 2 or more modules together.
We are working on a comprehensive guide to "the small prefabricated house for families". If you are interested, please sign up below.