How much will shipping a container house cost in Europe?
Lots of people have asked us how much it costs to ship a container home. The reason people ask us is of course because the answer is not a simple one. We researched container home manufacturers to explore the process of shipping a container home.
In order to figure out how much it would cost you, we need to first look at the factors that affect the cost. Ultimately, these might affect your decision about which container home you purchase, or whether you purchase one at all.
Finally, from the information gathered we hope to give some insight that would help people who wish to ship a container home that they already own, for example moving it to another location, or selling it to someone else.
Isn't it just the same as shipping a container?
Container homes are homes which are built using containers, which may have been used previously as shipping containers or, in some cases, purpose-built containers, albeit to the same dimensions as 'real' shipping containers. Some of these homes still look like shipping containers, using the container concept as a design aesthetic, whilst others use the container purely as a structure which is then hidden from view by interior and exterior finishes.
All manufacturers seek out the balance between pre-fitting in an efficient factory environment, with ease of transportation. It would be easier to ship a 'raw' shipping container than a fully finished turnkey container home, because there would be almost no risk of damage to the finished product in transportation. However, it is more efficient to carry out the fitting work in a sheltered factory environment. Almost every container house has different shipping requirements, because of the varying designs, and to what extent they are adapted in factory, or on site.
You should bear in mind that the process of turning a shipping container into home will almost always require the following steps and more, which will be carried out either in the factory or on site:
Cut out holes in the containers as required to create openings for windows, doors, stairs if applicable, plumbing, electrical and ventilation. Cutting may also be required to fulfill the design, for example where a container is to be used in two halves, or joined together side by side.
Install insulation throughout, either inside or outside the container, even if it was a refrigerated container.
Install external finishes if applicable.
Install windows and doors to the exterior.
Install electrical, plumbing and ventilation services, including heating/cooling system, hot water and cold water provision, and waste water system.
Fit out inside with internal dividing walls, doors, and internal wall, ceiling and floor finishes.
Fit electrical appliances, fitted furniture.
Other factors to consider:
Some container homes consist of one container only, whilst others are made using multiple containers, sometimes a combination of 20m and 40m containers.
How far is the container home going?
Can the container home travel by road, or by ship, or even by an alternative such as train or barge?
In short, different container home manufacturers are shipping very different things. Shipping a container is very different to shipping a container home.
Which container home do you want to ship?
There is a wide variety of container homes on the market, and they are shipped in different ways because of their different production methods and shipping requirements. Please refer to our article on container home manufacturers for further details of what these manufacturers offer.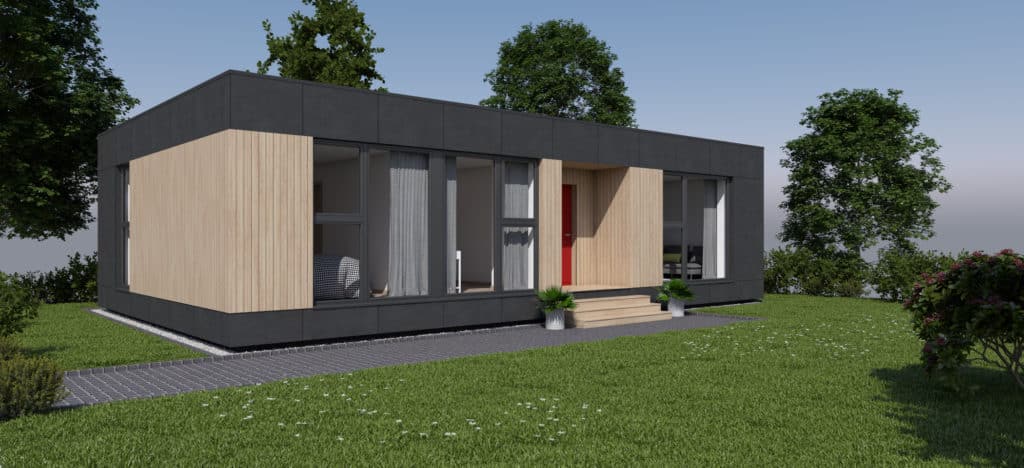 Domino Homes use shipping containers to create pre-fabricated homes, but they do not specify the costs of shipping because they vary so much depending on the selected product from their range, and where it will be shipped to. They include the cost of packing and loading their products in Latvia, but they do not provide pricing for delivery, route inspection, travel and accommodation for their onsite assembly team, or the crane on site which is required to unload and assemble the house. These are all items which you would need to consult on separately, and consequently the shipping of a Domino Home is very bespoke.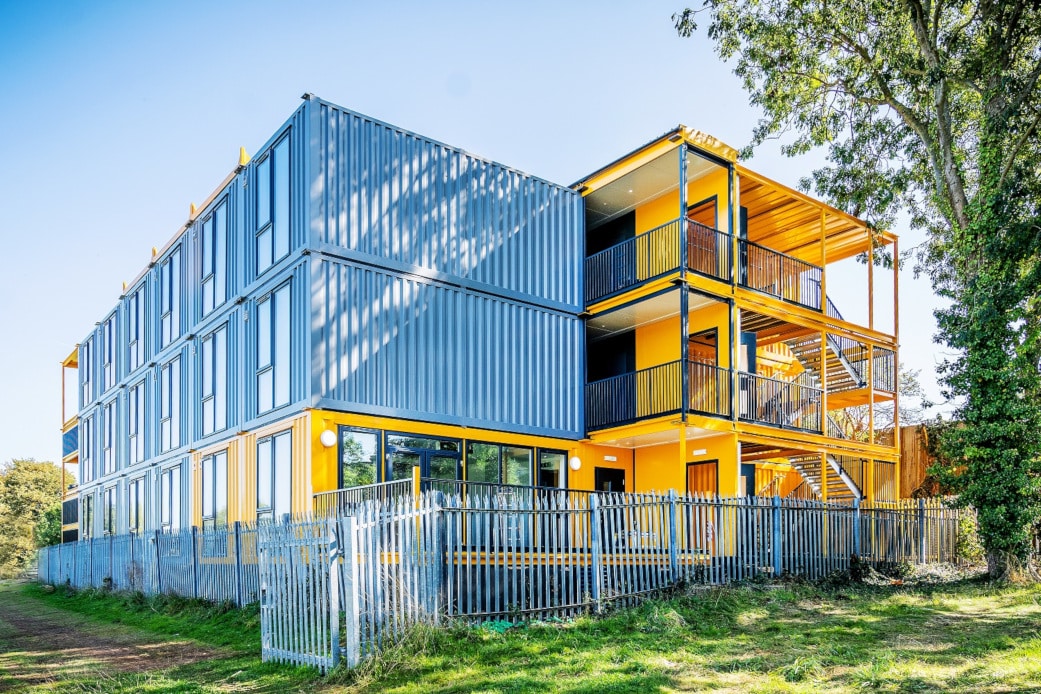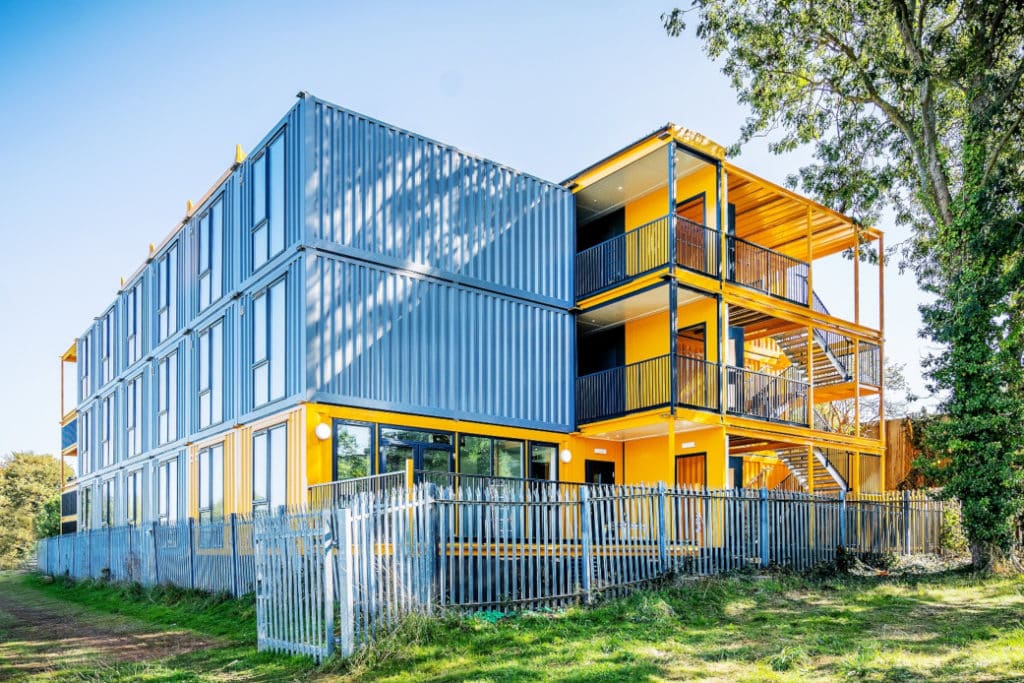 MAC deliver by lorry within the UK, though this also gives an indication of what delivery by lorry may cost within mainland Europe also. They state delivery cost as 895GBP+VAT (20%) for 8-10 foot wide homes, or from 1,900GBP+VAT for a building which is 12 foot wide or more, presumably because of the size of lorry and other implications of carrying something 12+ foot wide.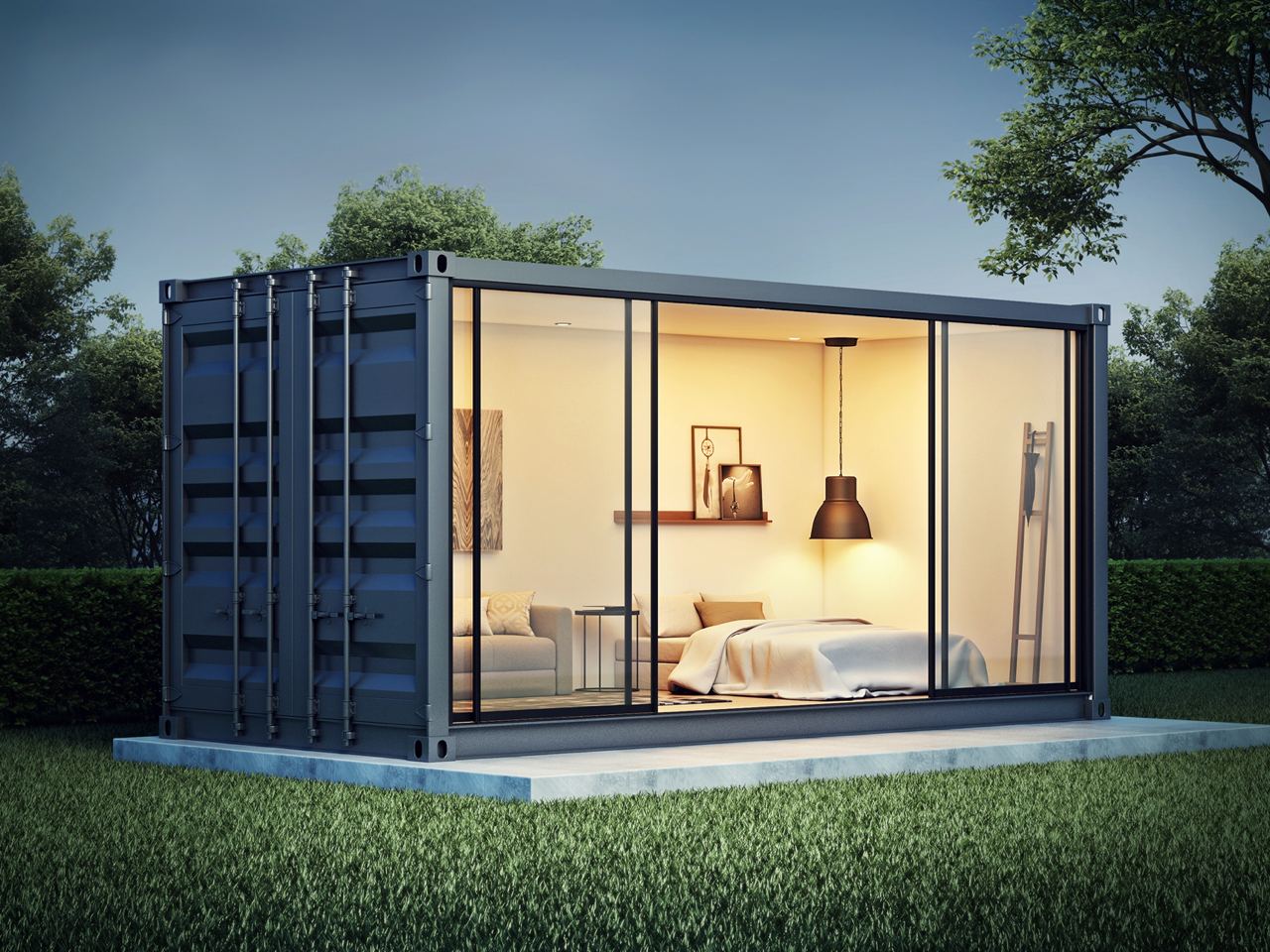 Tiny House Europe can load your house on to your transport free of charge, or they can provide delivery to the construction site, for which they calculate cost on a project by project basis.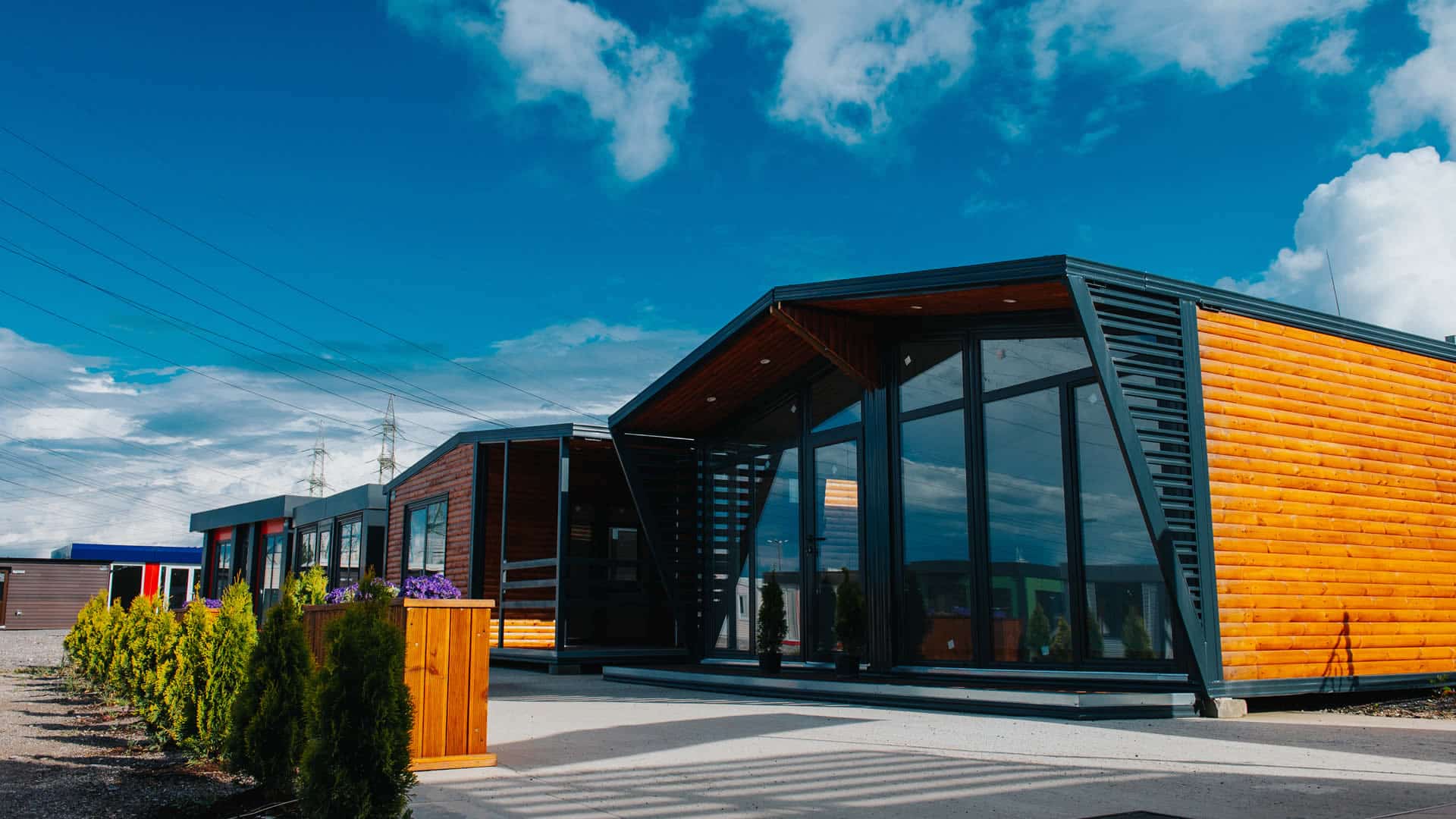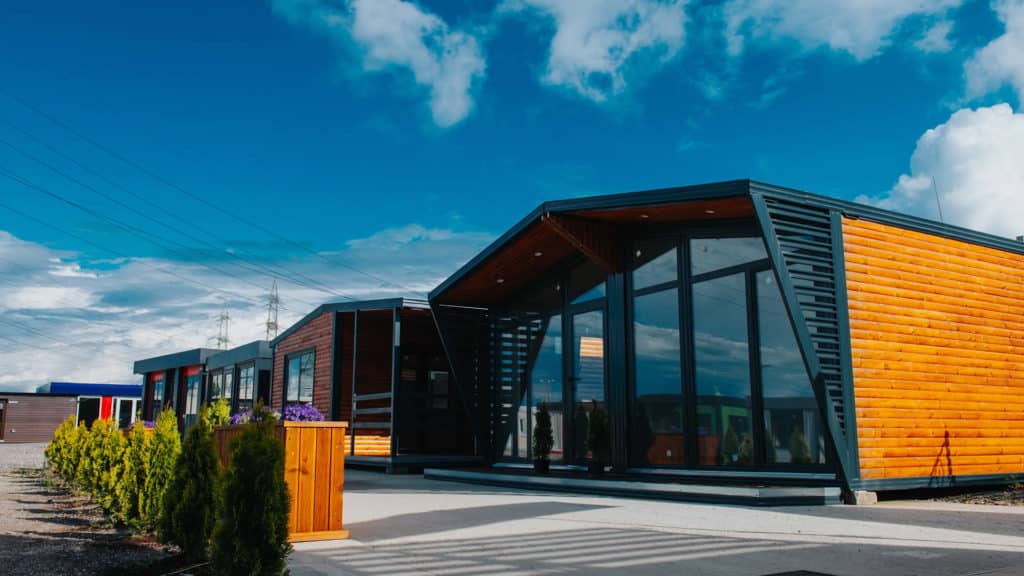 Balkan Containers offer delivery to site but they neither state that they include the cost, not do they offer any clues about what the cost would be.
Ask transport companies too.
Aside from speaking with the manufacturer from whom you will purchase a home you can also seek pricing from companies such as Eurosender.
And MJWhite, or David Stanley who transport loads such as mobile houses within Europe, including the UK.
CIS+ International say that the route is critical to costing, but that a 20-foot container costs on average 1.50 Euros per kilometre to transport by truck within Europe. By train this average is reduced to 1.25 Euros per kilometre, and that by sea you should budget for at least 5000 Euros. Bear in mind that your container house may not be able to travel in the same way that a normal shipping container does if you have already cut in windows, or added material to the roof or walls.
On this basis if you send a 20 foot container from the factory in Riga, to your site in Annecy 2,300 kilometres away by truck it would cost around 3,450 Euros. If your house consists of two 20-foot containers, it would likely be 6,900 Euros.
In conclusion
Look for the container home that you want and then contact the manufacturer directly to find out whether they can get it to your site, and how much that service will cost. Every container home is different, and every journey is different also.
Once you have the manufacturers offer, it might be worth contacting transport companies to see if you can ship the container cheaper yourself.
If you wish to ship a container home that you already own, you will need to consider how it can be disassembled into transportable chunks, preferably by road. You would then need to get quotes from road haulers, even if they need to take the vehicle onto a ferry to get to the UK or Scandinavia.
Shipping a secondhand container home on a ship, is a much more complicated prospect as you would need to ensure that your building is sufficiently protected and robust for transporting to the international port, lifting onto a ship, and then unloading and transporting on arrival on another continent. It's hard to imagine that anyone would do that.
Please write to us, if indeed that is what you intend to do!