A review of affordable green prefab homes
Prefab homes reduce construction waste, increase construction precision, and reduce construction costs. European manufacturers such as Vithaus, Coodo and Norges Hus provide remarkably low cost, energy-efficient, and ecofriendly factory-made homes, including the specification of low-impact foundations. Get inspired by the diverse and growing options on the market, and make it happen yourself!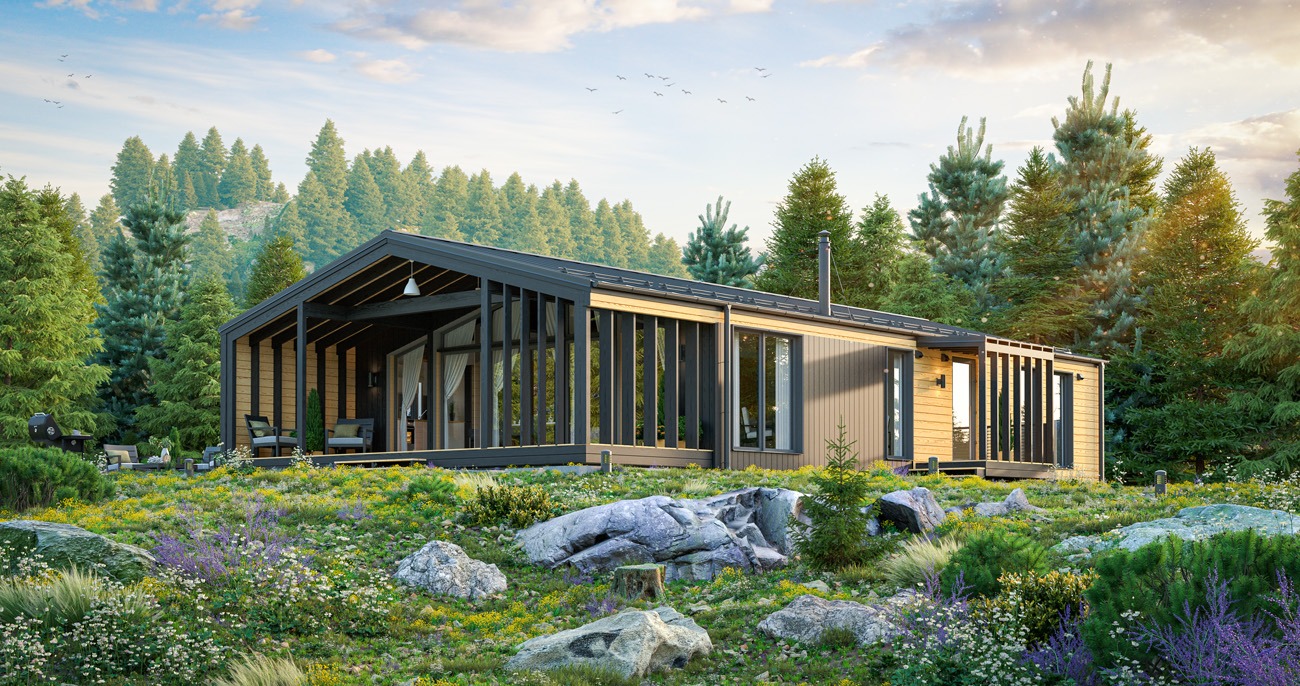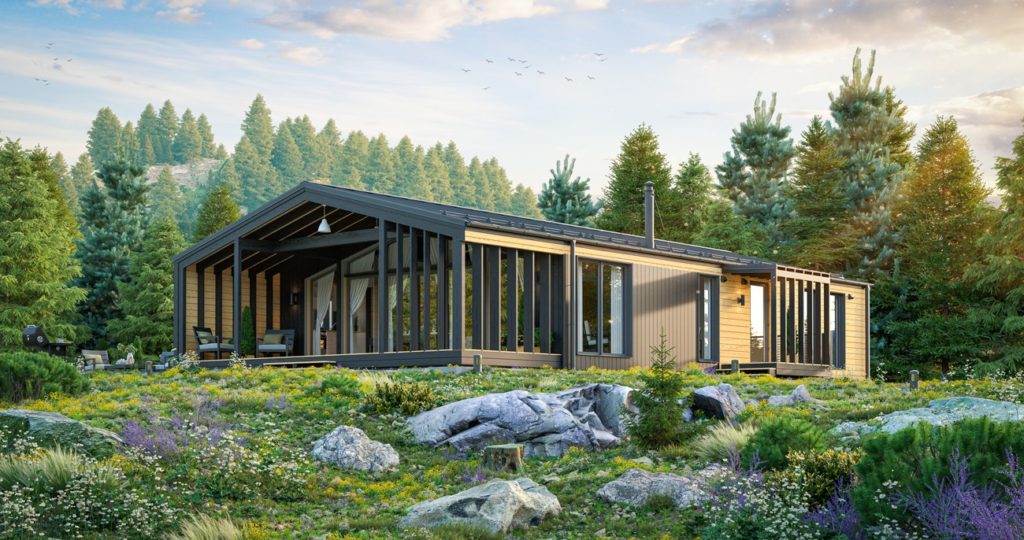 Affordable prefab homes under 100K
No!, really?? Norges Hus advertise a beautiful timber prefabricated house at 48K Euros. Bear in mind that does not include foundations, but even so, you'll agree it's impressive. They're not alone, and a diverse range of established and emerging companies offer prefab homes well under 100K Euros. Ecomotive in the UK, has developed the Snug Home concept, which is an affordable modular construction, with the aim that the owner or prospective community members can be involved in the construction, thereby further reducing the cost. Cocoon Modules, made in Greece, offers 20foot container homes, and 40foot container homes, both designed and delivered for under 100K with minimal requirements for foundations.
That is representative of the cost efficiency of prefabrication. Even the higher end of the market is cost-efficient compared to standard build methods. There is a rapidly growing demand for affordable housing solutions and housing that is space-efficient too. Prefabrication lends itself to both of these, and Design&Manufacture companies are finding that costs can be brought down as demand increases.
And it's not just niche innovators. In Britain, the financial giant Legal&General has developed a modular house construction business supplying local councils with prefabricated homes on a large scale. Their presence in the social housing market contributes to the infrastructure, skills, and public perception that drive market opportunity so that more niche companies are able to offer low-cost prefabricated homes to individual customers, or to housing cooperatives and other groups.
Prefab Passive House cost
You've probably heard of Passivhaus, a strict standard of construction that achieves very low operational emissions and costs for your home. It requires particular consideration in the design and construction to ensure that it can be certified as a Passivhaus, and you're probably wondering what that would cost you.
EcoSAM, in Bulgaria, is one of a few companies offering prefab passive house Europe, but with a range of construction options and the customer journey in mind, they don't give away any pricing easily, which is typical of most manufacturers.
The lowest pricing ranges from 150K, not including foundations. Certification alone comes in at around 3K, and the tape required for sealing joints is notoriously costly. But, the aim is to minimize operational energy bills and emissions, whilst maximizing thermal comfort and ambiental control in the home.
Passivhaus buildings are generally constructed using highly processed materials that have high embodied emissions, and a high cost, such as triple glazing, foam insulation, tapes, and concrete slab foundations. Whilst prefabrication is cheaper and more efficient than most traditional methods, Passivhaus still carries a premium, at least in capital terms.
The future of affordable green prefab homes
House of the Future has an online shopping basket for you to put together your luxury ultra-low energy modular home with options including a sauna. You then click to order, and it can be delivered to Europe, Africa, and Asia currently. The most affordable comes in at around $500K presently, though the energy-saving may make this cost efficient if you can find the capital to purchase it. The interesting thing here is that the easy availability and process of this luxury product then filters down to more affordable versions and competitors in the coming years. The principles of prefabrication rolled out at scale lead to more affordable options in a matter of years as the processes in their infancy now, are maturing very fast indeed.
Engineering innovation continues to add value to prefabricated homes, for example in the way that they can be moved from one location to another or the size of the building can be increased as the family expands, or reduced as the household requires, with a module of the house sent off to university with a young student. These developments become more viable with the development of construction technology but also with the development of infrastructure to move and host modular buildings, the development of thinking in society as modular, pre-fabricated, and tiny buildings become recognized, normalized, and preferential.
Affordable green prefab homes are a rapidly developing market so you have an opportunity to get a bargain enabling the prototype of an emerging company's vision showcase. They are still seen as futuristic, but as public housing departments, social landlords, and individual households alike look for affordable green solutions, they are bound to form an increasingly significant role in house construction for the foreseeable future on every continent.