Modern log cabin kit homes are more popular now than ever before, with the cosy old image of a log cabin meeting modern design and house prefabrication techniques. Manufacturers in various countries use glulam (Glued laminated timber) and other innovations to precision engineer beautiful and affordable kit homes in a controlled factory environment.
Timber is a natural and low-carbon construction material compared to concrete and steel. However though the way in which it is sourced and treated has a significant effect on its environmental impact. Houses can be built quite affordably using softwood and glulam, rather than hardwoods such as oak, or roundwood structures.
The prefabrication of frames, wall sections, or whole houses in a factory, generally makes the construction process safer, more efficient and more controllable. Cost reductions result from the ability to manage material and labor flow more effectively and reduce material wastage. You might think that transportation would be a limiting factor, but prefabrication companies simply design their houses to be transported in the optimum size or number of components for their installers to put together on the customer's foundations.
We want to show you some of the best that we have found available in Europe.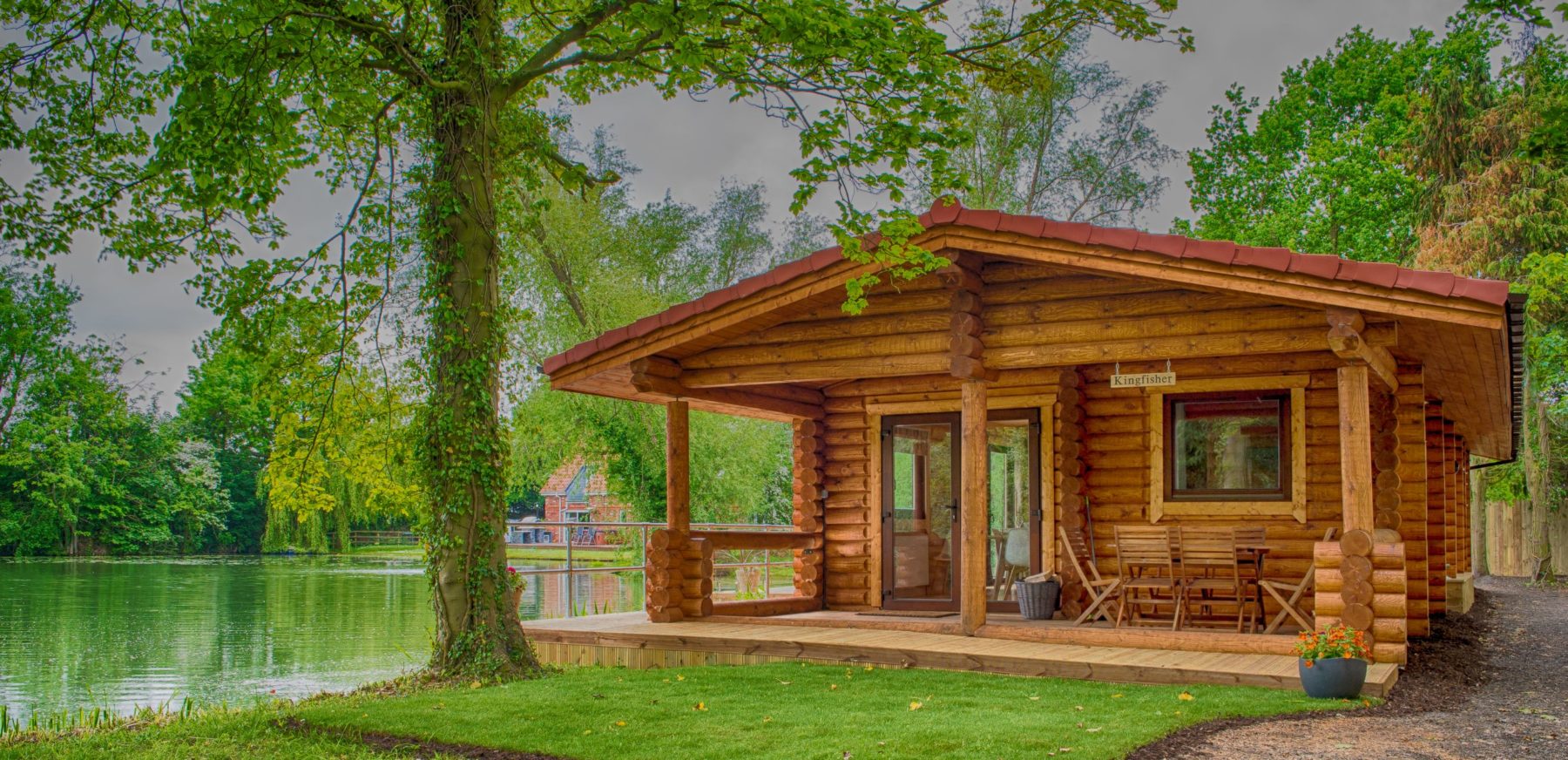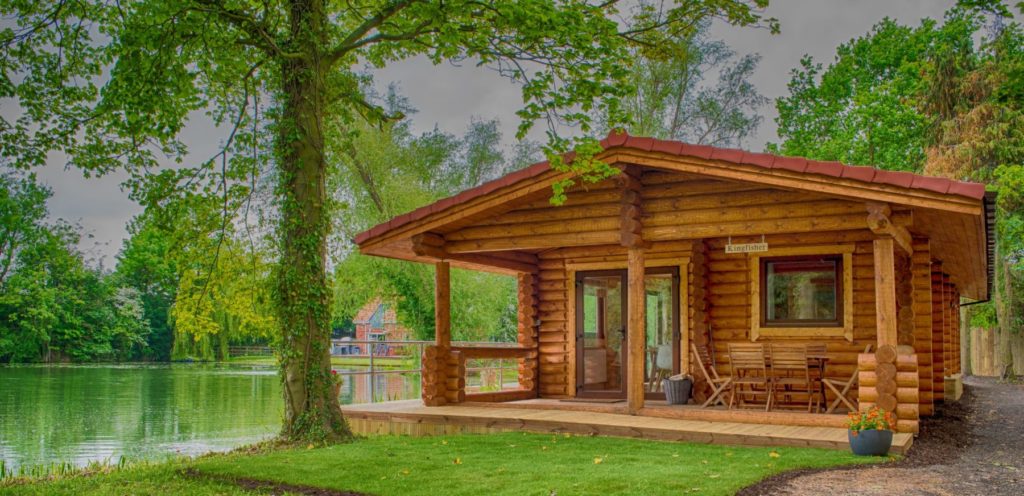 Estonian advertise a design for every possible use of a log cabin from saunas to stables, and their range of houses goes from the 20sqm Sofia mini-house to the 285sqm Priit Island log house mansion. They offer bespoke designs and conservation work. They can supply the house as (i) a bare log shell, (ii) a weathertight log shell, or (iii) a turn-key fully fitted house, anywhere in Europe. They invite you to send your sketch to their designers, or even just a photo or two of log cabins that you've seen to give them an idea of what you want.
They are one of the few companies offering milled 200mm roundwood logs, which are naturally strong, requiring minimal processing, and are more evocative of a traditional log cabin. Estonian also offer designs using square log profiles and glulam log profiles, all of which are manufactured in their production facility in Vastse-Kuuste, Estonia.
At their factory in Alajärvi, Finland, Finladmelli produce luxurious, pioneering, proudly Finnish laminate log houses "the only way Finns know how: as agreed, just on time". They use the sawdust in the factory to heat their factory premises and they're keen to point out that sustainability runs through every aspect of the business, all the way back to the quality of Finnish forestry management.
These houses are truly slick and absolutely beautiful, with the smallest coming in at 43sqm and the largest at 212sqm. They only come as turn-key products, the complete solution, with room to adapt their models to fit your dreams. There's no doubt that this is a premium product, but if you have the budget Finlandmelli will give you a stunning home to just step into and enjoy.
Yet another log house company based in….. Estonia! Finnlog was established in 2003, but now has subsidiaries in five other countries, yes, including Finland. In fact the name derives from the timber they use which is from Finnish forestry.
They highlight environmental responsibility and the natural beauty of log houses, and they also build schools and hotels. They promote the architectural style of modern log buildings, with most of their buildings having a very simple and efficient appearance to them.
Honka are a friendly giant in the industry, a family business founded in 1958, having now built 85,000 houses in over 50 countries. They are based in Karstula in Central Finland, and they use timbers specifically from the northern forests as they grow stronger in freezing temperatures.
They are overtly committed to sustainability and inspired by the wood that they process into beautiful kit homes. Honka have an enormous range of modern and traditional log houses, as well as garden rooms and other smaller log cabins. If you want absolute pedigree and reassurance for a turn-key project you can't go far wrong Honka.
A range of houses, and even hotels are available in round logs and glulam from Archiline who are based in Belarus, using Belarussian timber. They deliver log houses all over the world, with examples including Lebanon, UAE and Australia.
One of their two storey 58sqm houses is available as fully finished for 25,000 Euros. This may make it a particularly attractive choice to those on a tight budget, or who require delivery further afield than other log house companies will venture.
Another northern manufacturer, Aito are based in Lapland with the Finnish arctic circle. They use laminated squared logs and cross laminated log, otherwise known as non-settling log, to produce very modern and luxurious designs. They focus on sustainability and technology, for example using sawdust to produce low heat to dry out their timbers using a highly controlled kiln system to ensure even drying. Non-settling log is an in-house innovation to make production, and erection more efficient, whilst reducing any settling, and therefore reducing the effect of settling on plaster or other finishes.
Their standard designs range from 64sqm to 656sqm, and they have quite a few designs at the luxury end of that range. Aito deliver their kit with drawings to almost anywhere in the world, and they have a history of projects in China. They recommend the client engages Aito technical assistance or the Aitos build team in order to erect the house accurately and efficiently, though some self builders might fancy their chances, knowing that accurate production is a keystone of Aitos brand.
This is Estonian company has built over 4000 homes in 25 years, exporting their kits mostly to other European countries, though they've sent houses to Panama, Japan and the US. They have a wide range of products including round wood, glulam, post and beam, pre-cut and pre-fabricated houses. Pre-cut refers to preparing and marking timbers to form interior elements to make construction on site quicker, which makes this a good option for the confident and ambitious self-builder.
They offer various options regarding insulation, by creating an internal and an exterior shell leaving sufficient space between the two to install the desired insulation. Their production is certified eco-friendly and the Purbond glue that they use in their glulam is also certified as eco-friendly and used in a way that reduces its use as far as possible.
Summary
Log houses are a fast growing and diverse market, ranging from some of the most affordable houses on the market, to some of the most premium. The aesthetics vary from traditional round wood appeal to slick modern engineered timbers, and you can buy an empty frame to roof and fitout yourself, or a turn-key solution ready for you to walk in to. Finland and Estonia dominate this industry for now, but watch out for upcoming manufacturers from other northern countries such as Belarus and Lithuania who compete at the budget end of the kit market.